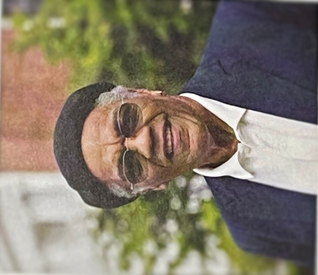 Hershell Norwood, '66
NHS Connection/Reunion, Nov 2022
Mr.Norwood has experienced more points of view than most. He was born in rural Georgia, raised in the projects of Orange, New Jersey, and educated at New Hampton School, Tufts, Brandeis, The University of Maryland, and Texas Tech. He has worked as an actor, a playwright, and a salesman. He's lived in worlds that are predominantly Black, predominantly White, and mixed. At New Hampton he was a three-year starting quarterback on the football team, but he also began exploring new worlds and having the kinds of experiences that students come to New Hampton to have. He became a performing artist, acting and singing in plays and musicals. His first dramatic role was in Edward Albee's The Sandbox, and he first sang and danced in The Pajama Game. He also was part of chorus and the School's barbershop quartet, The Greenbriers.
On stage, Norwood remembers connecting deeply with fellow cast members and thinking, "Acting is fun and exciting, but it's more serious than I'd imagined, way more like real life!" His stagestruck excitement led him to study playwrighting and theater history with a focus on the Black experience.
Recently he's been at work on a book called "Quest: A Cultural Aesthetic Theory for Black Theatre, Harlem 1925-1941". The beating heart of the book as Norwood describes it is the Black Aesthetic - the artistic and cultural sister movement of the Black Power Movement of the 1960s and 1970s. Artists like Norwood representing the Black Aesthetic focus on the struggles, strengths, and celebrations of African Americans in works of poetry, fiction, visual arts, and theater. Their emphasis is on black liberation, cultural autonomy, and creativity.